Home

\

Custom Shape Yard Signs
FREE SHIPPING
WITH $100 ORDER
We Print and Sell Amazing Custom Shape Yard Signs
Non-Square Yard Signs Die-cut cut to any Custom Shape!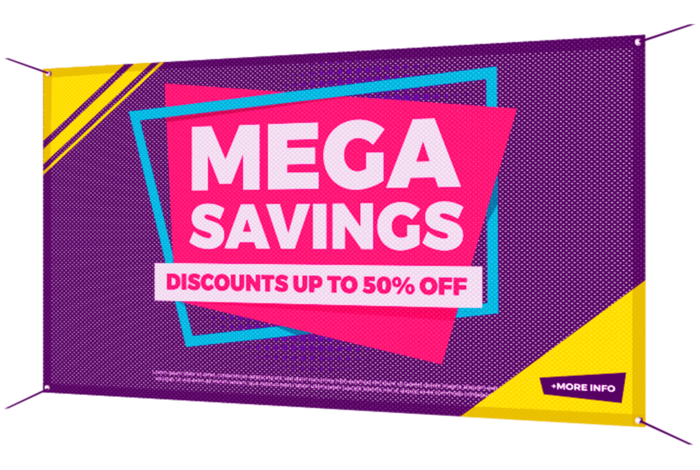 Custom shape yard signs deliver the extra visual "pop" needed to make a memorable impression with customers. They're our most unique and monstrous creation yet—are you ready to be seen? Die cut yards signs made to order help you effectively spotlight your message and connect with your audience!
"Custom shape" can be almost anything you can think of (see below for information about cutting & sizing)
Improved visibility & impact
Ideal for branding & visual environments
Same durability you expect against wear, weather, moisture & sun
Same superb image quality
Very affordable, with bulk order & shipping discounts
A little creativity goes a long way! Cut shape printed yard signs are a great way to really stand out from the crowd—they'll attract attention, make a statement, and get you noticed.
Die Cut Yard Signs: Ideal for Advertising & Promotions with any Branded or Custom Cut Yard Sign!
Not every sign maker has the equipment to create made-to-order custom shape yard signs—our experience means SignMonster is one of the best in the business!
Here's a look at what our signs are made of and what you can expect:
High Quality Production
We use 4mm Coroplast corrugated plastic material for our die cut yard signs. This material is ultra-durable and it's easy to insert standard H-stands into the fluted openings for display.
SignMonster yard signs are printed using a full-color UV printing process. Image quality is crisp, clear, and near-photographic in resolution. You can expect your sign to maintain it's look for several years of normal use.
Images are printed edge-to-edge, with no borders (aka "full bleed" technique). This provides for the largest potential surface area to display images and text.
Single- & Double-Sided Printing
Single-sided printing for custom shape yard signs is our specialty. We can create edge-to-edge images of very high quality and cut them perfectly to order, for a unique and professional look.
Double-sided printing is more complex, however we're happy to help you create the exact look you want. Each side will have a slight offset due to the printing process. We recommend that detailed images, including text and logos, be contained within the design, away from the edges where they may bleed over. This will provide the best overall look and sign quality.
How We Cut Custom Shape Yard Signs
We use a digital flatbed cutter that allows fast and extremely precise cuts. Single-sided and fully symmetrical double-sided signs are easy to design and cut. If you have a double-sided design that is not precisely symmetrical, make sure your design takes this into account—please contact our service team with any questions and we'll help make sure your sign design is exactly what you expect.
We can create any non-intricate shape for your sign (check our images here for examples). The shape must be created by a single, continuous cut. Your design can feature holes cut within it, but it can't have unattached, separate pieces.
Sizing Options
It's not always obvious what sign size you need to order for a die cut shape sign, here's a quick explanation:
Draw a rectangular border around your custom shape yard sign design, so that all elements are included within the border;
The size of the rectangle is the size that you need to order (you'll notice that small elements that stick out near the edges will increase the overall size of your sign);
We offer several standard sizes for our custom shape yard signs: 12x12", 18x18", 18x24", 20x24", 24x24", 24x30".
Submitting Your File
We have two ways for you to submit your custom shape design for printing:
Easy Mode is simple, just send us your file, our team will manage the details;
Pro Mode allows you to have greater control, by including a cut line in your file either as a visible line for raster files or a vector shape for the cutter to follow.
What Kind of Cut Shape Yard Sign Will You Make?
At SignMonster, we fulfill thousands of orders for custom printed and shaped signs every year. Here's what some of our customers are doing to get their message across:
Business & organizational logos.
Optimize your branding with custom shape signs that combine colors, logos, and messaging. Connect with customers and drive sales by making your business stand out.
Promote services.
A custom shape sign instantly tells customers who you are and what you have to offer. It's a great way for contractors, roofers, landscapers, painters, and others to connect with the community.
School & athletic mascots.
Build your identity and share spirit with signs shaped to showcase your mascot or sport. We make thousands of football, baseball, and basketball-shaped signs each year—we're excited to make yours! Create a powerful impact that resonates with fans and audiences.
Restaurants & food service.
An ice cream cone-shaped sign for your ice cream shop, burger-shaped for your restaurant, coffee cup-shaped for your diner, the ideas go on and on! SignMonster can create a sign for you that makes your establishment stand out.
Arrow-shaped signs.
It's never been easier to let customers know exactly where to go to find you. Custom arrow-shaped signs are ideal for real estate, open houses, yard sales, small shops, farmers markets, dining and entertainment businesses, and more. Effectively attract attention, direct foot traffic, and boost sales.
Design & Order Your Custom Shape Yard Signs Today
It's easier, faster, and more affordable than you think! Make the jump from ordinary to memorable with printed cut shape yard signs that help your message stand out.
Questions or special order instructions? Our team can assist you—we're excited to help you be seen and be successful with signs from SignMonster.